How do we offer free furniture removal to our sellers?
It's all made easier by having our own removal company with an experienced team and a fleet of lorries and vans for every size of move. Instruct us to sell your home and we will offer you a choice of two options.
For a commission fee of 1% plus VAT (1.2% inclusive of VAT) we will achieve the best sale price by utilising our database of buyers, advertising on Rightmove, enhanced photography, video tours, accompanied viewings and experienced sale progression. On completion of the sale, we will then move the contents of your home anywhere in the country. With reasonable terms and conditions (see below).
Should you not require free furniture removal, then we can offer you the same excellent estate agency service at a commission fee of 0.83% plus VAT (1% inclusive of VAT).
Let's take the following sale of a three bedroom semi-detached house in Bath as an example.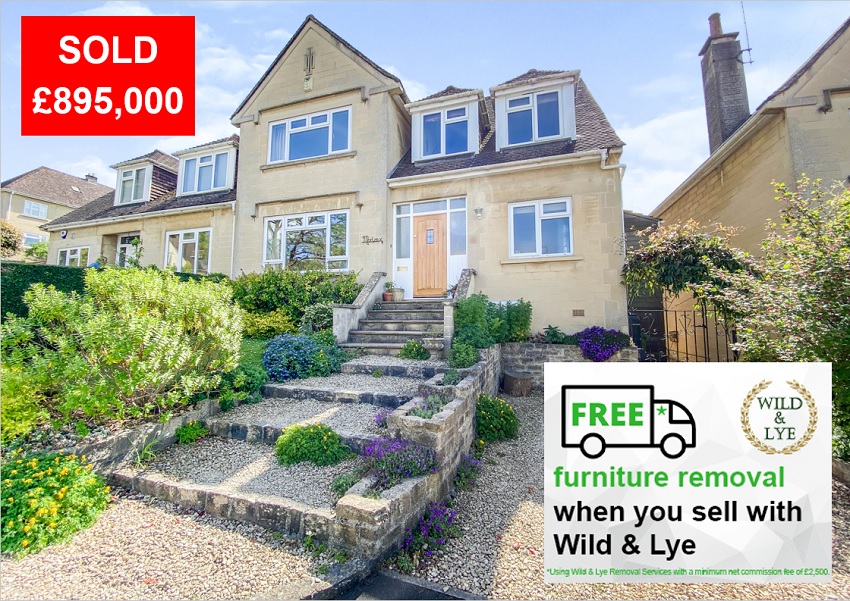 The seller chose to have a free removal and so our commission on the sale price of £895,000 was £8,950 plus VAT (£10,740 inclusive of VAT). The removal cost £2,695 plus VAT (£3,234 inclusive of VAT) and so the seller effectively paid a commission of 0.70% plus VAT (0.84% inclusive of VAT).
Every sale and circumstance is different and there will be times when 0.83% plus VAT (1% inclusive of VAT) is a better offer for some sellers. Please choose the option that suits you best.
Here are those reasonable terms and conditions;
Our 'free removal' offer is the removal of furniture and personal belongings from a property sale completed by Wild & Lye Ltd. and using Wild & Lye Removal Services.
In exceptional circumstances, and if Wild & Lye are unable to provide a removal date to suit the customer, then the 1% fee inclusive of VAT will be considered an acceptable alternative to the 'free removal' offer.
Offer applies to new sale instructions from May 2016. Subject to a minimum net commission fee of £2,500.
Contents of the property not to be added to prior to removal day.
Removal does not include the costs of travel by ferry, boat, plane or toll roads. Nor does it include recycling or disposal fees.
Removal only from property A to property B simultaneously with no drop-offs or detours.
Removal does not include staff packing service or containerised storage in the Wild & Lye depot or any other location.
Wild & Lye Ltd. reserve the right to decline selling instructions if the property is not within the Bath office's usual catchment area.