A professional Removal & Storage company

---
To complement our property sales and lettings business, Wild & Lye operate a national furniture Removal & Storage service based in Keynsham (between Bath and Bristol). Here we have a large depot where we are able to offer containerised storage and a fleet of lorries and vans for every size of move - residential or commercial.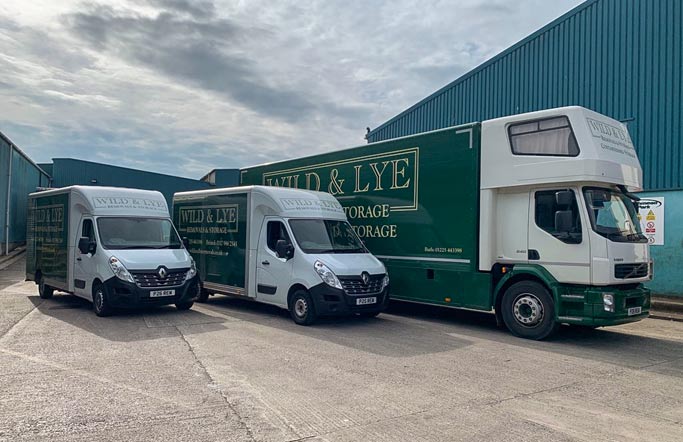 As professional movers our aim is giving you peace of mind knowing that your packing and moving service is being handled by the highest industry standards. Our office and vehicles are based out of a fully secure container facility with the capacity for up to five hundred containers.
Our policy is to never sub-contract work or employ agency staff because we want to be responsible for all aspects of your relocation. One of the most valuable aspects of any business is its staff and over the years we have built up an excellent team who are fully trained, very experienced and presented smartly in uniform at all times.
Through this we have earned a reputation for outstanding service and high levels of customer satisfaction using our experience and attention to detail to ensure your move is carried out in a professional and stress-free manner.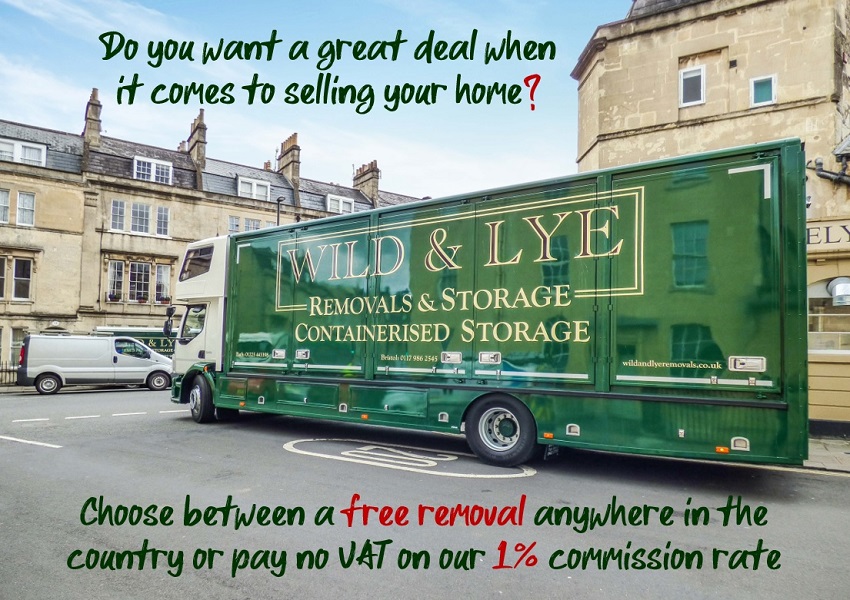 Terms and conditions
Our 'free removal' offer is the removal of furniture and personal belongings from a property sale completed by Wild & Lye Ltd. and using Wild & Lye Removal Services. An alternative fee of 1% including VAT will be offered to customers who wish to make their own removal arrangements.
Offer applies to new sale instructions from May 2016
Subject to a minimum net commission fee of £2,000.
Contents of the property not to be added to prior to removal day.
Removal does not include the costs of travel by ferry, boat, plane or toll roads. Nor does it include recycling or disposal fees.
Removal only from property A to property B simultaneously with no drop-offs or detours.
Removal does not include staff packing service or containerised storage in the Wild & Lye depot or any other location.
Wild & Lye Ltd. reserve the right to decline selling instructions if the property is not within the Bath office's usual catchment area.